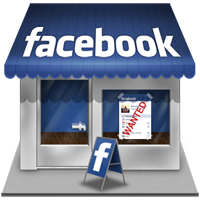 Sign In Blue, an E-signature company, has just launched a new Facebook app, allowing individuals to send documents via the social networking site and receive digital signatures quickly and easily. As more and more business individuals are turning to Facebook to connect with fellow entrepreneurs and increase their customer base, Sign In Blue is offering a platform that allows those business individuals to get signatures faster than ever before.
"The Sign In Blue Facebook App will open a lot of doors as businesses move more and more of the administrative side of their business to Internet platforms," says owner Robert Bustamante. "The possibilities are limitless; individuals can have their Facebook friends sign petitions, obtain signatures from customers for various purposes and much more. More and more businesses are starting to understand the importance of Facebook."
Sign In Blue is the first company to provide an E-signature Facebook app, but they don't expect to be the last. While the majority of the apps in the Facebook marketplace revolve around games or surveys, more and more businesses are bringing their applications to the Facebook platform. Sign In Blue has created their app on the heels of some other very popular business apps, such as the business profile app, the promotions app, business testimonials apps, and e-commerce and donations apps. The popularity of these suggest that the E-signature application is going to be a successful one, and that users are going to embrace the ability to sign documents right from their Facebook accounts.
E-signatures are as legal and binding as traditional signatures, as stated in the ESIGN act of 2000. The act states that the customer must understand that they're signing a legal document and must provide a unique signature. The document must be preserved as well, in case it is needed for disputes or conflicts. Sign In Blue confirms more than once that the customer understands what they are signing, gives them the option to physically sign their name or simply type it, and the documents can be stored as long as users have accounts with the company.
Those who are curious to learn more are invited to visit http://www.signinblue.com and try their free demonstration, which shows exactly how the process works.  The app is easy to install directly at https://apps.facebook.com/signinblue